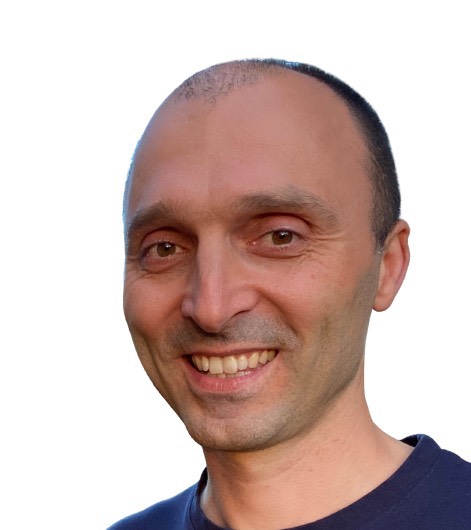 We are sorry to announce that Vitor will be leaving us at the end of October for a fantastic job opportunity abroad, closer to family - congratulations to him and we wish him well. His last day in clinic will be Wednesday 21st October for existing patients (he is unable to take on new patients at this time).
Vitor relocated to the UK to pursue his long lasting dream of becoming a Registered Osteopath which he achieved after four years of study at the European School of Osteopathy to gain a Master's Degree, with his final year thesis assessing the current evidence for the effectiveness of manual therapy compared with probiotics in the treatment of infantile colic. Vitor's passion for osteopathy arises from considering the unique needs of each individual patient and treating using a range of technical approaches including massage, osteopathic manipulation, Kinesio(K)-taping & cranial osteopathic technique. Vitor will evaluate the cause of your aches and pains and together with you build a treatment plan specific to your needs and preferences, bringing his skills and knowledge to bear to offer you the best possible care.
As a recent graduate, Vitor brings his knowledge of current thought & research in osteopathy to the practice which complements the experience of the Principal Helena Greenwood who has been in practice over 20 years and who will be supporting Vitor as he develops his career, particularly in the clinic's specialist expertise in the treatment of children. Vitor brings the calmness & perspective that he gets from his leisure interests - being in nature and travelling - as qualities into his clinical practice, creating a relaxing, compassionate environment to complement his professional & thorough clinical approach.
In addition to his other skills, as part of his osteopathic treatment Vitor is able to offer acupuncture for musculoskeletal problems and K-taping. If you would like to know if these would be helpful for your particular problem, you can email him - vitor@jurassiccoastosteopathy.co.uk.