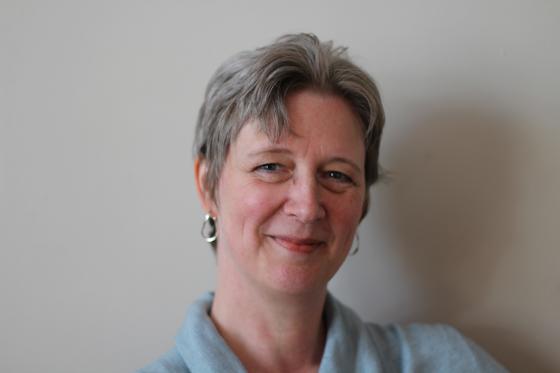 Helena Greenwood (MA Cantab, BSc Hons, PgDip) is an experienced Registered Osteopath who has been qualified as an Osteopath and successfully treating patients with Osteopathy for over 20 years since graduating from the British School of Osteopathy (now the University College of Osteopathy) in July1999.
Helena's mission in life is to help people feel better using Osteopathy, so they can do more of what they want to do - whether that's do a better time on their run, sleep without waking, walk further, play with grandchildren or just 'feel better' in whatever way that means to them.
Helena works using a variety of osteopathic approaches including deep tissue massage, manipulation, articulation and cranial (craniosacral) osteopathic techniques. She holds a postgraduate diploma in Cranial Osteopathy and has taught it extensively at postgraduate level. Helena often uses Cranial Osteopathy in her work in her special interest areas but also in her treatment of other conditions particularly for patients who prefer a more gentle approach without the 'clicking' that some osteopaths & chiropractors use. She also finds it very useful for situations where physical tension has a large emotional component associated with it (for example, chronic stress, a serious accident or other traumatic situations).
Helena lives on Portland and works in Weymouth based at Lynch Lane Offices, Egdon Hall (off Lanehouse Rocks, near Littlesea Holiday Park).
Helena is a member of the Institute of Osteopathy (iO) and is registered with and statutorily regulated by the General Osteopathic Council (GOsC) as required by law for all osteopaths. This means:
- She has been trained to a high level at an osteopathic institution approved by the GOsC
- She is regulated and has to meet the high standards set by the GOsC to protect patients
- She has to keep up-to-date through doing annual Continuing Professional Development (CPD)
- She will be re-validated every 3 years to keep her registration
- She has been trained to screen for medical conditions and refer patients to GPs, relevant NHS professionals or private consultants where appropriate.
Helena regularly exceeds the requirements of the GOsC in relation to CPD hours and has many hours of post-graduate learning in general osteopathy and her specialist areas. In November 2018 she started 'Dorset Osteopathic Group' (DOG), an education group for local osteopaths, which she chairs.
In February 2018 Helena was appointed as a panel member on the GOsC's 'Professional Conduct Committee' dealing with serious complaints about professional colleagues.